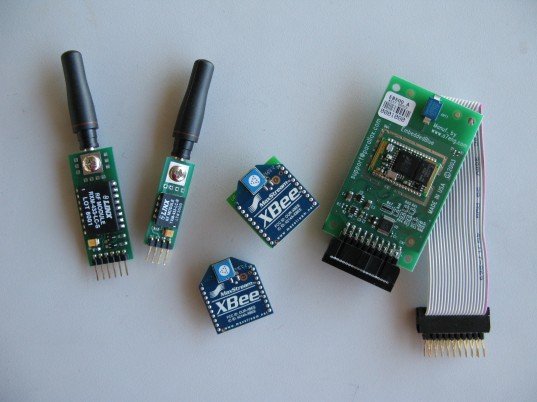 Radio Frequency (RF) Modules allow you to exchange data between suitably-equipped microcontrollers without wires – these are ideal for remote control applications, robotics and data collection.
433 MHz RF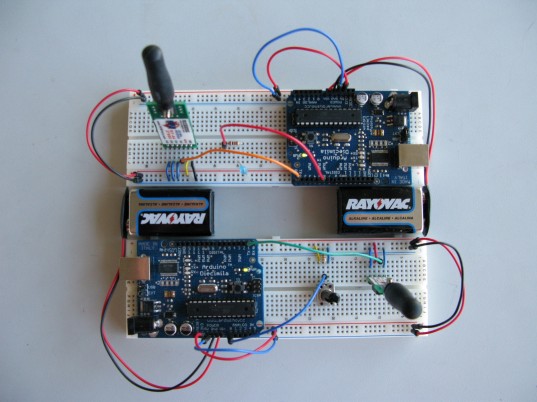 The 433 MHz RF Receiver & Transmitter Modules are compact and easy-to-use. They can be easily connected to a microcontroller with just 1 wire and can achieve data rates of up to 2400 baud. They can be used to transmit and receive data from up to 30m away and the modules exchange raw data; that is, no packetization or addressing is performed.
The maximum distance over which you can communicate (reliably) will vary based on a number of factors. The optimum or best range is called "line-of-sight", this is when the Transmitter (Tx) and Receiver (Rx) can see each other (i.e. no obstructions). In line-of-sight conditions, you can expect a range of around 30m with the 433MHz Modules. As mentioned, the reception of the RF Modules greatly depends on environmental conditions i.e. RF noise.
The simplest configuration is where data is sent from one point to another, without a reply. This configuration requires only a transmitter at one end and a receiver at the other – as seen below.
XBee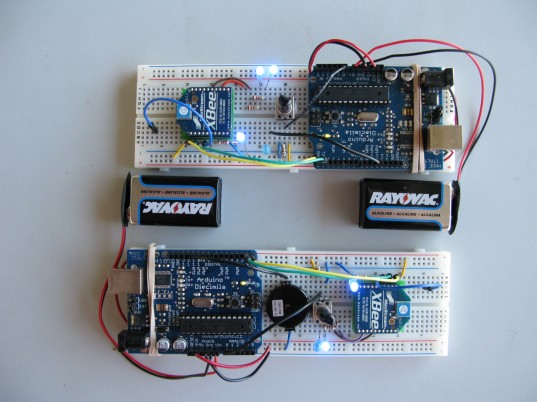 Bluetooth